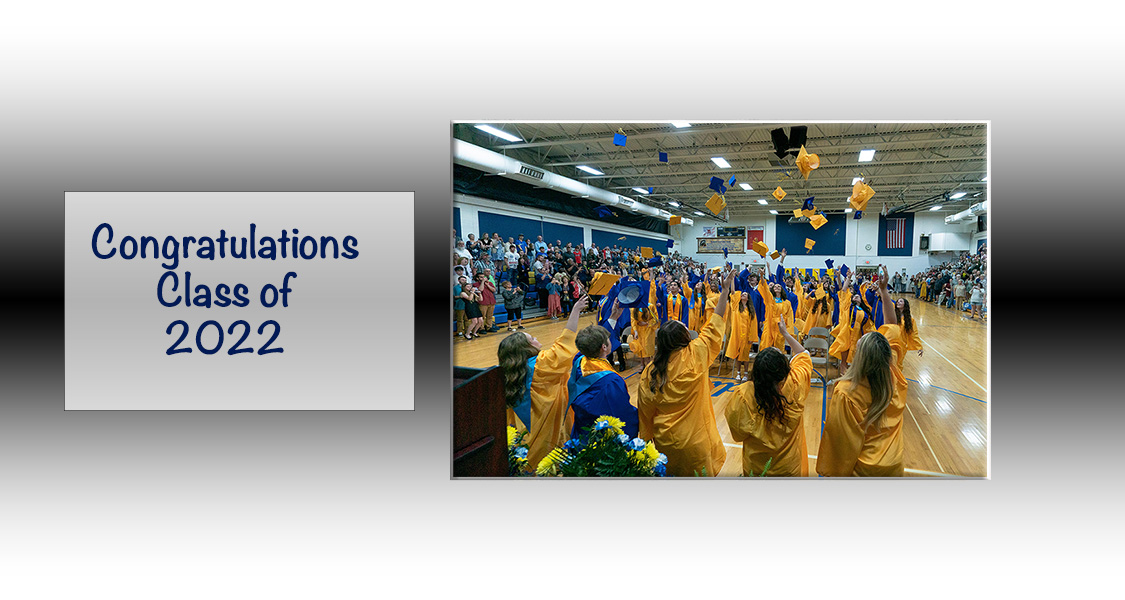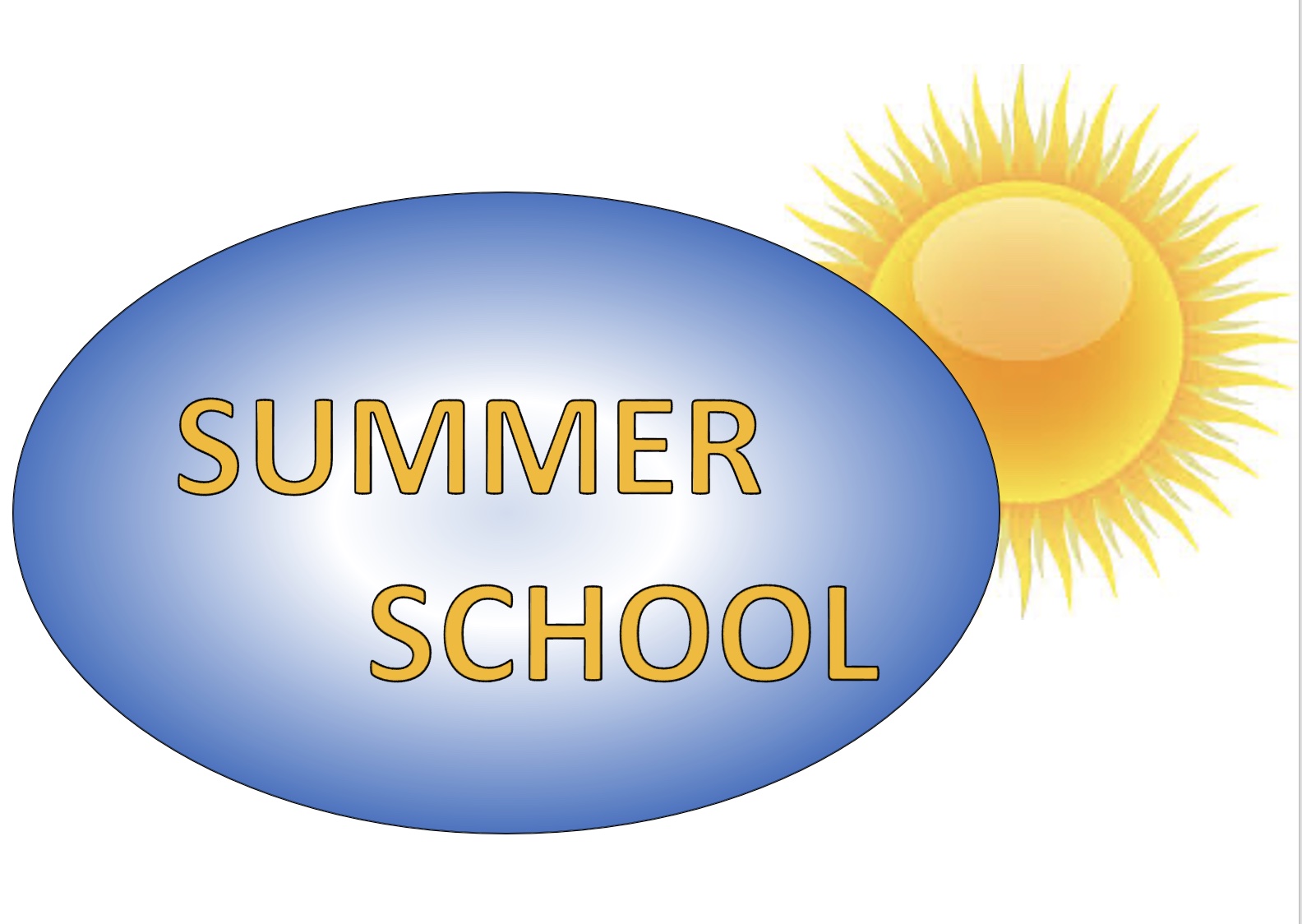 2022 Summer School
Summer school for Credit Recovery and summer test preparation will start May 31st through June 30th from 8am to 12pm. Students will be able to recover up to 2 credits and take up to 3 test preparation courses.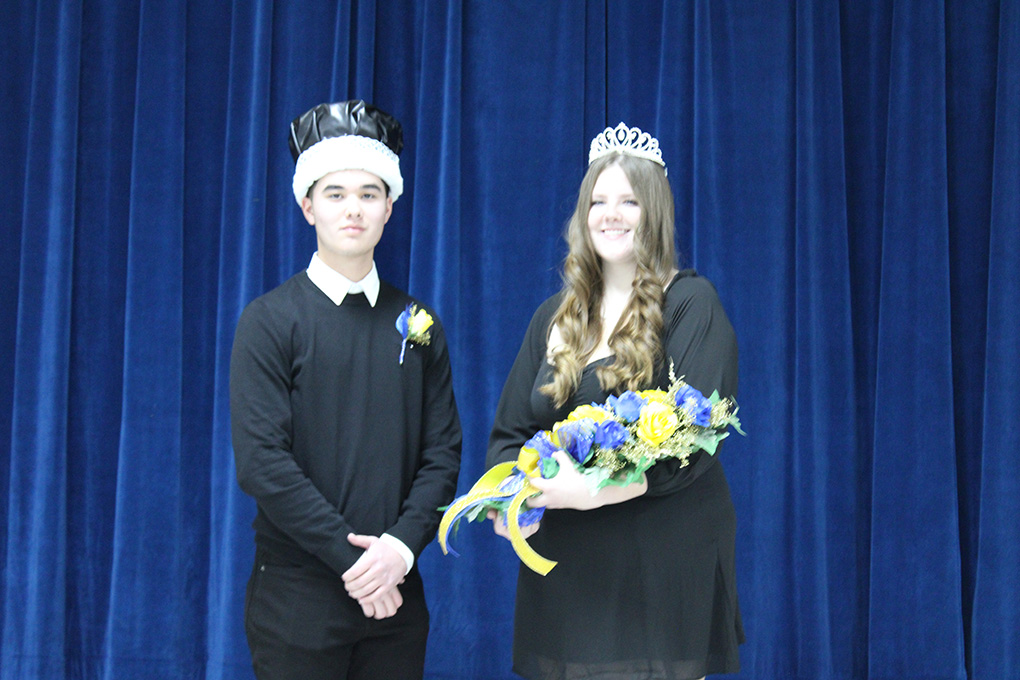 Winter Homecoming Court
Congratulations to the Winter Homecoming Queen Mariah Anderson, King Silas Black and the Court!!
The Winter Homecoming court is: Ladies: Makya Shaw, Emily Walker, Mariah Anderson, Elizabeth Mostella, and Marissa Stewart
Gentlemen: Blake Ice, Andrew DeSellem, Caleb Prendergast, Silas Black, and Kayden Korbel. The king and queen will be crown January 21st at the Varsity Boys Basketball Game vs Wellsville. This year's theme is "Boggie the Night Away." The dance will be held Saturday, January 22 from 7 - 10 pm.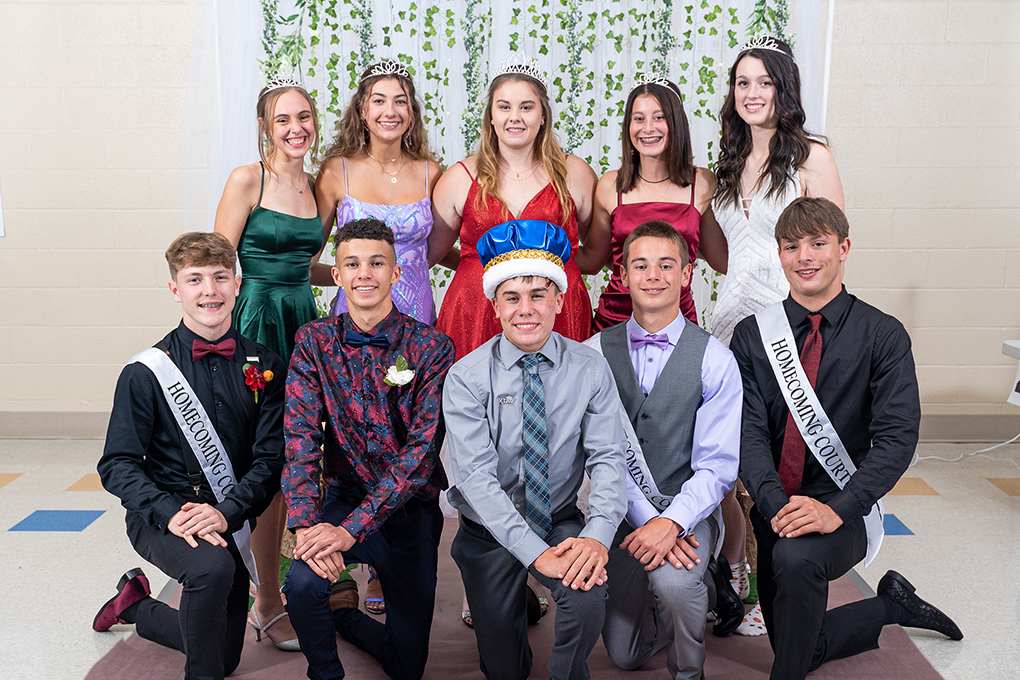 Fall Homecoming Court
Congratulations to the 2021 Fall Homecoming Court!!
Pictured above are:
Ladies: Emma Black, Grace Brothers, Queen Kya McCulley, Andrea Rogers, and Olivia Kerns
Gentlemen: Cooper Edmiston, Cameron Sloan, King Aiden Spahlinger, Zack Tribelo, and Colton Soukup.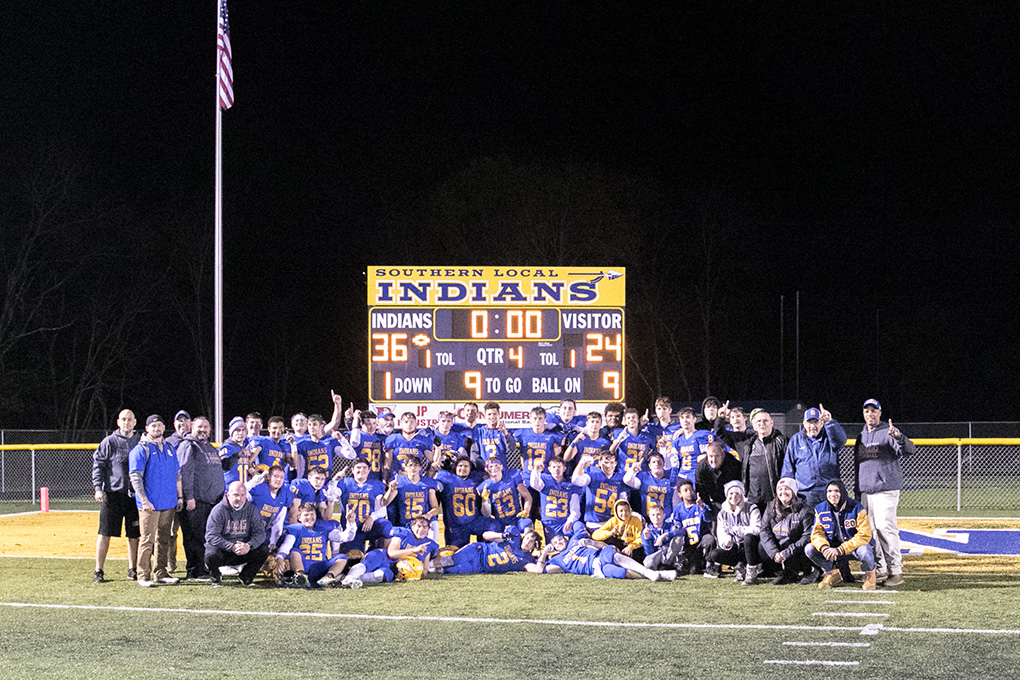 The 2021 Football made school history Saturday night, October 30 at the Wigwam Stadium. The Indians hosted their first playoff game and enjoyed a win over Plymouth. The Indians beat Plymouth 36 - 24. The Indians will play Norwalk Saturday, November 6. Good Luck Indians!!
2022 District Spelling Bee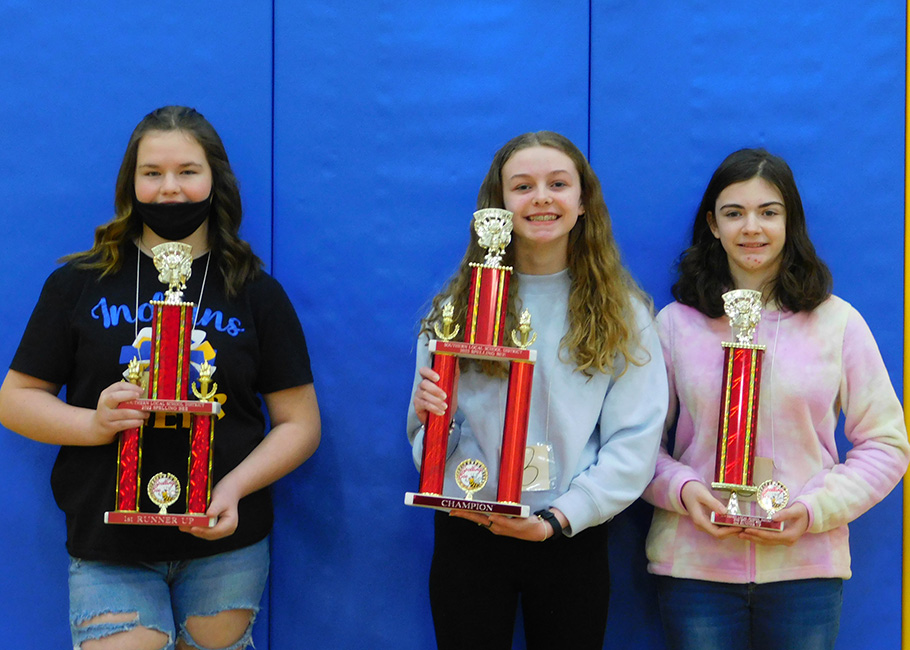 (Pictured L to R): 7th Grader, Ella Roberts - 1st Place Runner Up
6th Grader, Delaney Beadnell - Champion
8th Grader, Alliandra "Alli" Myers - 2nd Place Runner Up
2022 District Spelling Bee Participants
Pictured are winners: Ella Roberts, Delaney Beadnell and Alli Myers and the other participants:
5th Graders: April Beadnell, Emma Boyle, Brook Hickman, and Ariana Hermey
6th Graders: Emma Jones, Gracie Lee, and Savannah Patrick
7th Graders: Hailey Maines, Kemper Jones, Ava Reed
8th Graders: Maleah Rose, Abbianna Bates, and Leah Batcha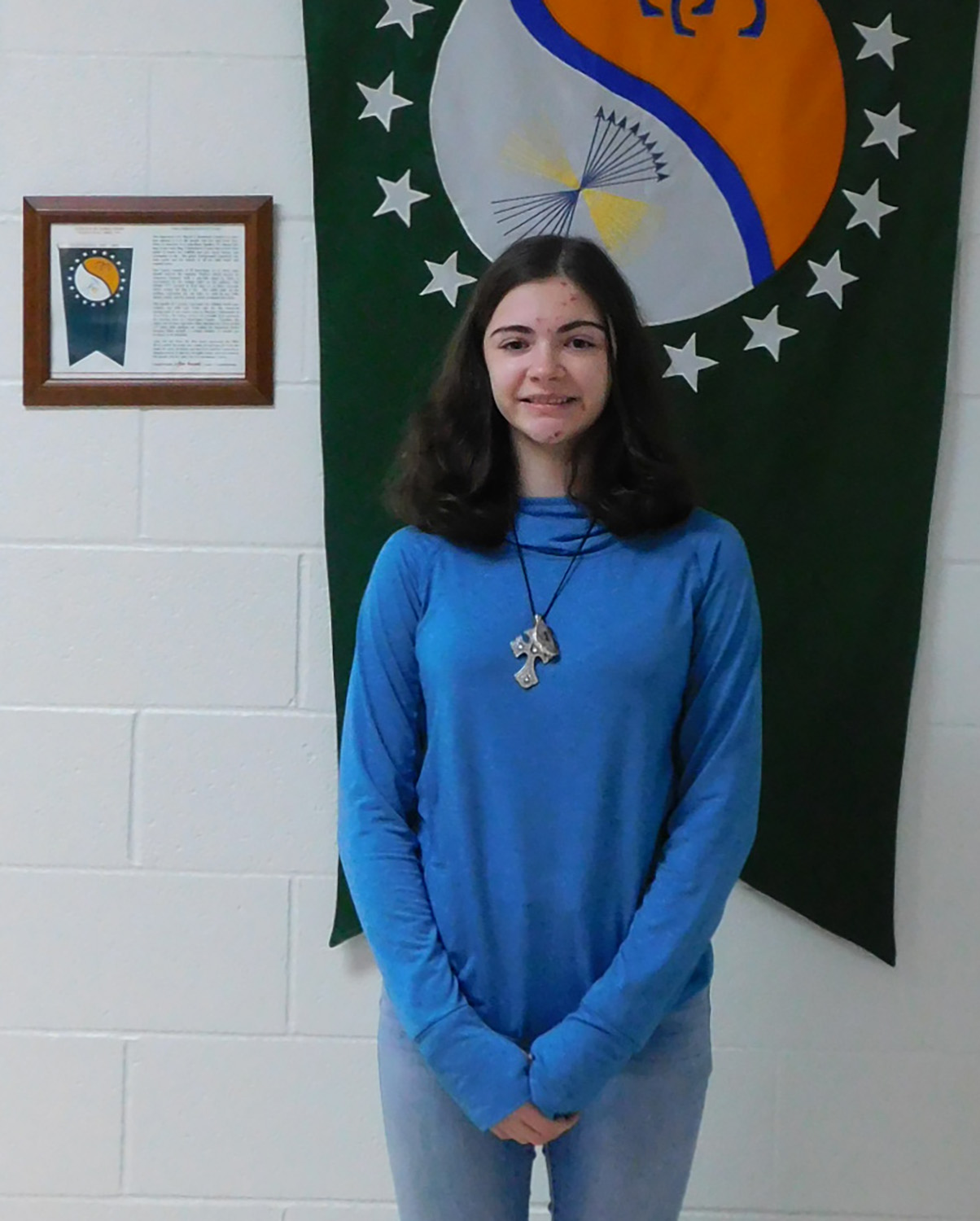 On Wednesday March 2, the Columbiana County Spelling Bee started with 46 semi-finalists in grades 5 through 8. After a 35 minute on-line Scripps spelling testing in which participants listened to 30 words and tried to spell as many as possible, 23 participants emerged as finalists. Eighth grader, Alliandra "Alli" Myers was one of the 23 to advance to the in-person finals. The County Spelling Bee finals will be held Wednesday, March 9th at 6:30p.m. at Lisbon David Anderson High School. Congratulations Alli and good luck!
The SchoolSafe ID requires a valid driver's license or state ID to enter the building.
"Southern Local Jr. Sr. High will be a safe place of excellence, where all students are connected and striving to reach their full potential."
"Creating Confident Communicators and Problem Solvers to serve as productive members of society"
"T.R.I.B.E." (Trust - Respect - Integrity -Belief - Excellence)