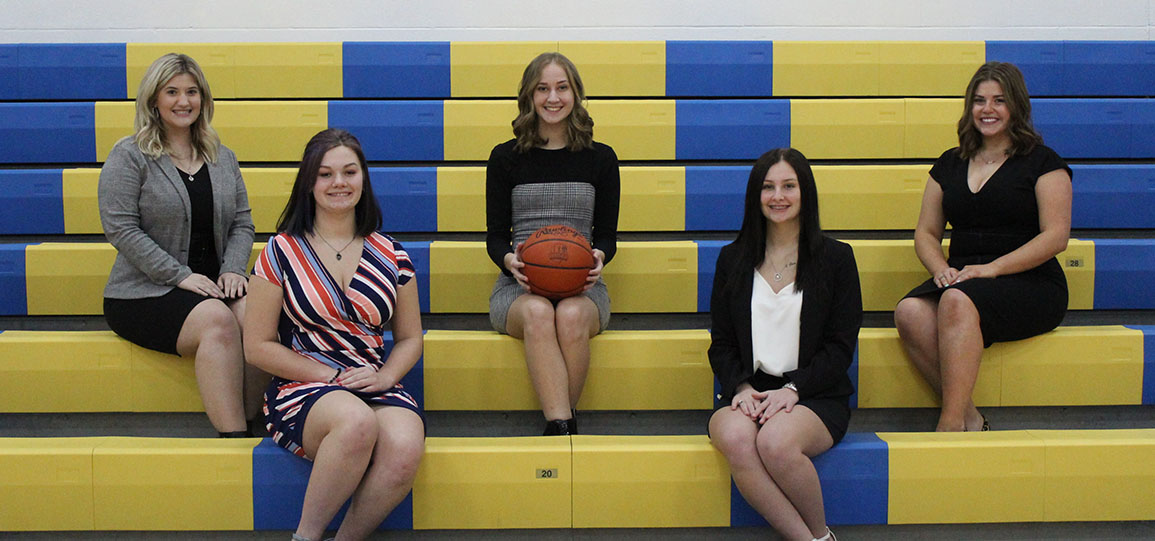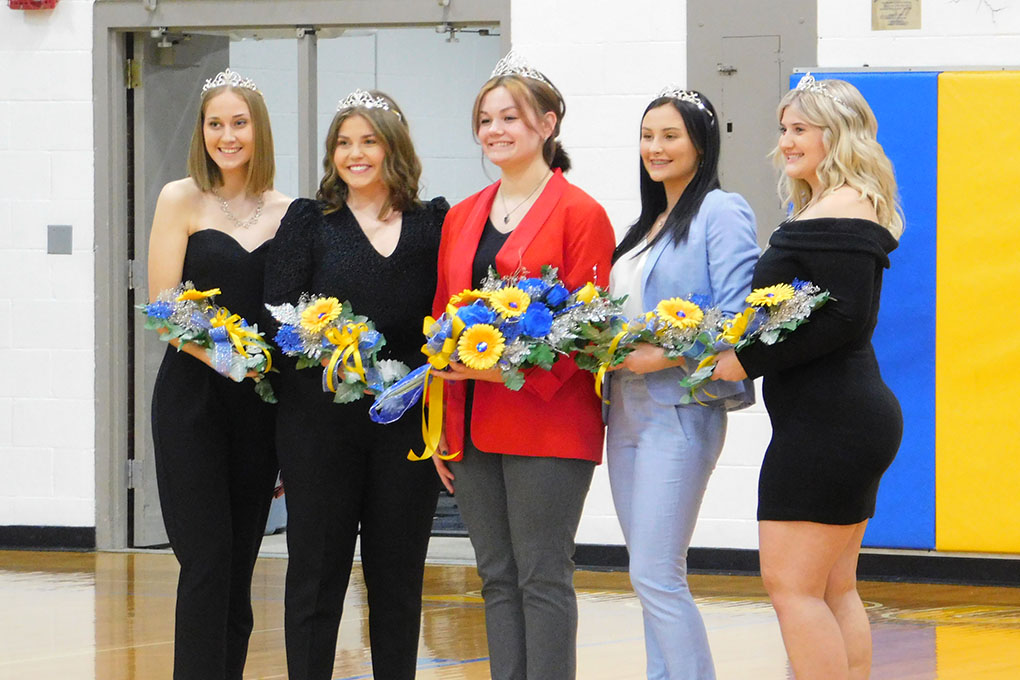 2021 Winter Homecoming Queen
Congratulations ladies!
Pictured left to right: Mackenzey Infanti, Delainey Mellott, Queen Emma Duncan, Jayla Smith, and Camryn Mellott.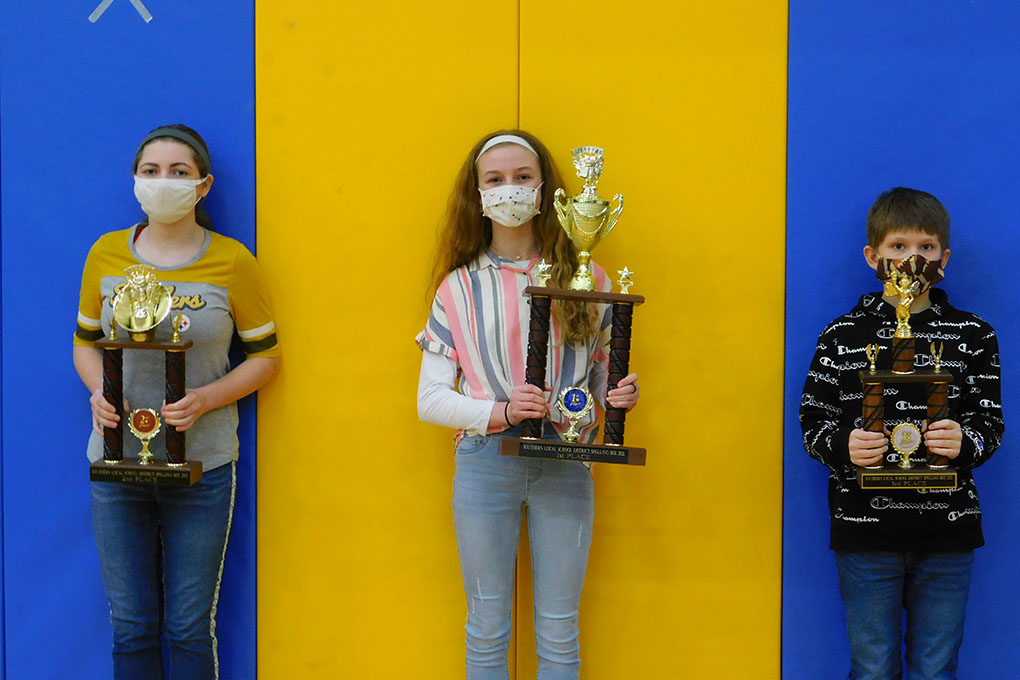 2021 District Spelling Bee Champions
Congratulations to all 16 Spelling Bee participants!!
Representing Southern Local this year are: 2nd place Mystia Myers (8), 1st place Delaney Beadnell (5) and 3rd place Jensen Allender (5).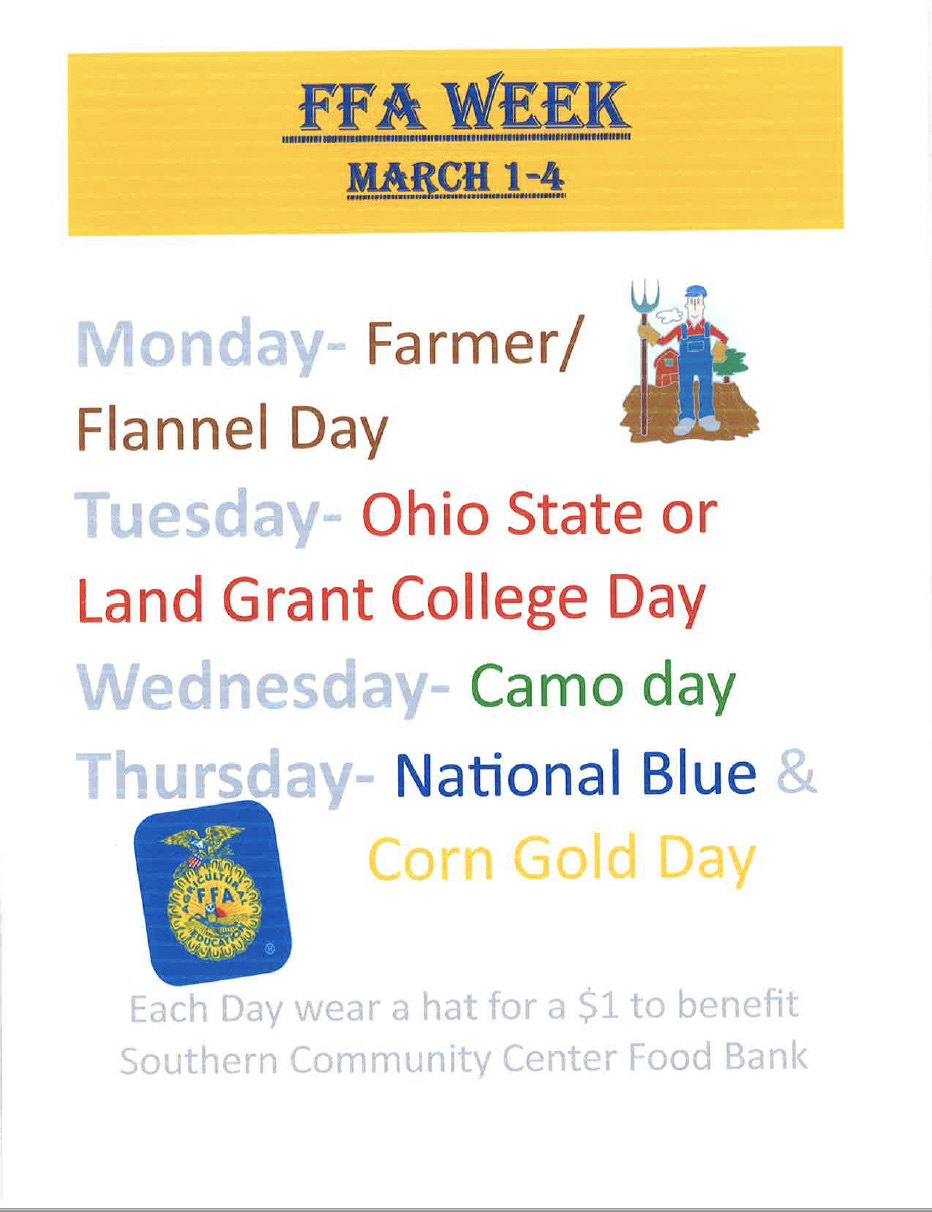 Celebrate March 1 - 4, 2021
FFA WEEK
Monday - Farmer / Flannel Day
Tuesday - Ohio State or Land Grant College Day
Wednesday - Cameo Day
Thursday - National Blue& Corn Gold Day
Each Day wear a hat for $1 to benefit Southern Community Center Food Bank
Kiss a Critter
You heard that right, the FFA is sponsoring their annual Kiss a Critter fund raiser during FFA Week, March 1 - 4th. The proceeds will benefit the Southern Community Center Food Bank.
The SchoolSafe ID requires a valid driver's license or state ID to enter the building.
"Southern Local Jr. Sr. High will be a safe place of excellence, where all students are connected and striving to reach their full potential."
"Creating Confident Communicators and Problem Solvers to serve as productive members of society"
"T.R.I.B.E." (Trust - Respect - Integrity - Belief - Excellence)